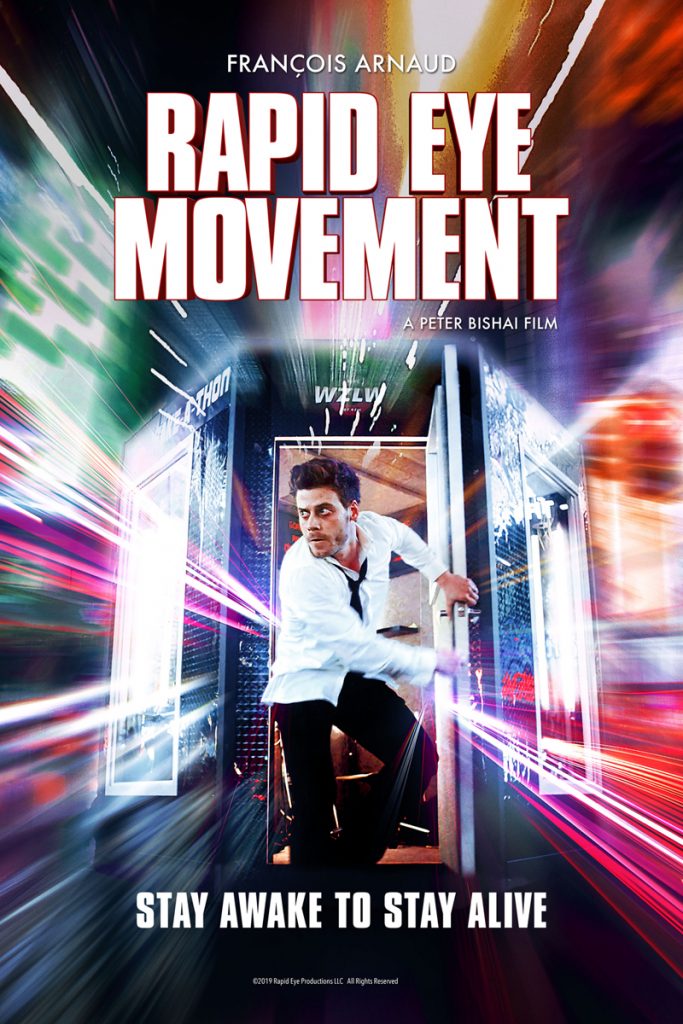 Tentmaker Pictures and We Are Films are pleased to announce the theatrical and digital release date and present the official full trailer for Rapid Eye Movement starring François Arnaud (The Borgias, Midnight, Texas). Rapid Eye Movement follows Arnaud as he plays the lead role of a publicity-seeking radio DJ who is driven to the edge of insanity when he attempts to break the 11-day world record for staying awake – under the threat of a deranged caller who will kill him if he falls asleep. Rapid Eye Movement will release on August 9th, 2019 with a day-and-date in theaters and on digital platforms.
Peter Bishai directed Rapid Eye Movement and co-wrote the story with Brennan Smith. Bishai also produced the film with Fredrick Weiss, Gary Kohn, Lenny Emery, and Aaron Craig.
"Sleep deprivation is a problem we can all relate to and Rapid Eye Movement takes the issue to the ultimate level: life and death. François Arnaud gives an astonishing performance as he grapples with every human emotion in the 11-day ordeal to stay awake" said director, writer, producer Peter Bishai, who previously directed the South African epic Colors of Heaven.
Starring François Arnaud (The Borgias, Midnight, Texas), Reiko Aylesworth (24), Stelio Savante (Ugly Betty, Running for Grace), Chloe Brooks (Embeds) and stand-up comedian Godfrey (Godfrey: Regular Black), Rapid Eye Movement is about New York radio DJ Rick Weider who takes pride in championing unknown musicians. But Rick's insistence on playing by his own rules rankles his new corporate bosses, who will fire him if his ratings don't improve. His only hope to save his job is to pull off a publicity stunt to quickly boost the ratings. His solution: while broadcasting from a glass booth in Times Square, he will attempt to break the 11-day world record for staying awake, raising money for charity in the process. The stakes rise considerably when a deranged caller threatens to kill him unless he succeeds. With his life now on the line, Rick begins unraveling physically, emotionally and mentally, forced to confront his own demons while trying to outplay his seemingly powerful and unbeatable enemy. Rapid Eye Movement charts the quest of a man who pushes himself beyond the limits of human endurance to first save his job, then his life, and ultimately, his soul.
Rapid Eye Movement was given unprecedented access to Times Square by New York City to shoot the majority of film right in the heart of the "crossroads of the world".
About Tentmaker Pictures: Tentmaker Pictures is the production entity of film director Peter Bishai. It develops and produces feature film content for global audiences.
About We Are Films: Based in New York City, We Are Films is a film and video production company specializing in corporate commercials and branded content, collaborating with some of the largest agencies around the world. www.wearefilms.com
OFFICIAL TRAILER:
RAPID EYE MOVEMENT Official Channels
IMDB:  https://www.imdb.com/title/tt4857806/
FACEBOOK: https://www.facebook.com/RapidEyeMovie/
TWITTER: https://twitter.com/rapideyemovie
INSTAGRAM: https://instagram.com/rapideyemovementmovie
YOUTUBE: https://www.youtube.com/channel/UCF0UWCBoiIAhnlCSITDotcg
OFFICIAL WEBSITE: https://www.rapideyemovementmovie.com/

HASHTAG: #RapidEyeMovie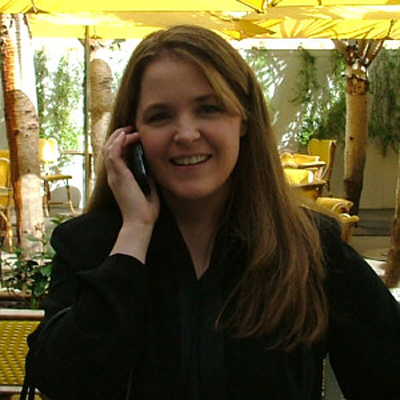 An entrepreneur who has developed dozens of successful websites over the last 23 years (since about 1997). Experience includes a background in digital graphics, website design, online publicity, social media management, marketing, online publishing and more. Wendy works with well-known entertainment talent and films, runs a number of high-profile marketing campaigns and has been titled as an associate producer on a couple of film production projects.